Zakat Foundation Awarded 25 Organizations in New York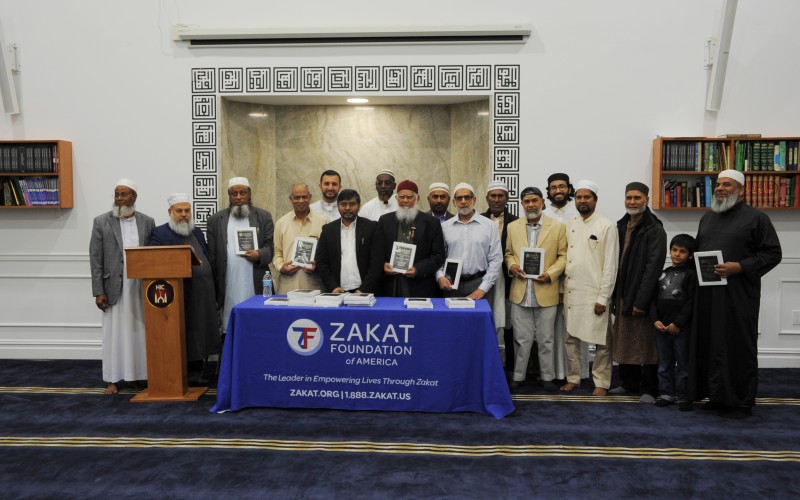 Zakat Foundation of America has awarded the Community Achievement Award to 25 organizations in New York. Recognizing their exceptional contributions during the COVID-19 pandemic and global natural disasters, these community organizations are being honored and acknowledged. The 'Quran Night and Community Achievement Award' event, organized by the Zakat Foundation of America, took place at the Hillside Islamic Center on Friday. The foundation's Regional Manager, Imran Ansary, and Director of Religious Affairs, Ibrahim Aldardaswi, presented this recognition to the selected organizations. In addition to their remarks, the Executive Director of Zakat Foundation of America, Halil Demir, Executive Committee Chairman of Hillside Islamic Center, Kalim Hussein, and President of Jamaica Muslim Center, Dr. Siddiqur Rahman, spoke at the event. The program began with a recitation from the Holy Quran by prominent reciters Sheikh Ibrahim Aldardaswi and Qari Nazrul Islam, creating an atmosphere of spirituality.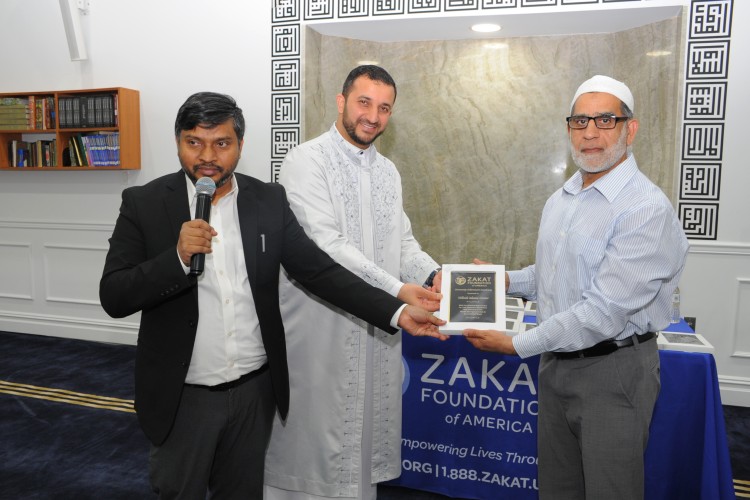 During the event, Halil Demir stated that assisting orphans, the poor, the needy, and those in distress is essential to establishing a just society, as taught by the Quran. The American Muslim community has shown how significant institutions operate charitably. Today, various United Nations organizations are considering zakat's contribution. This is a significant achievement for American Muslims. Halil Demir also highlighted the contributions of community organizations in New York during the COVID-19 pandemic and global disasters, expressing gratitude.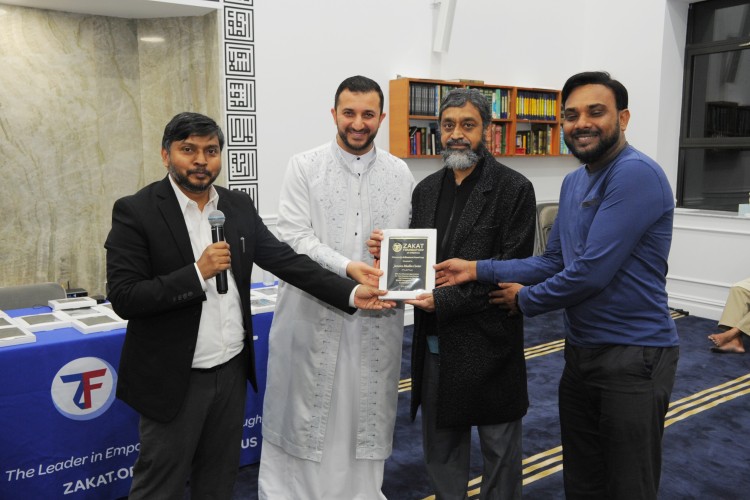 Kalim Hussein mentioned that Zakat Foundation deserves praise for its role in helping the flood-affected in Pakistan, including those in difficult circumstances. Dr. Siddiqur Rahman stated his joy in witnessing the involvement of Jamaica Muslim Center in the Zakat Foundation's journey, which began after the devastating earthquake in Turkey. He pledged to work with Zakat Foundation in any global disaster in the future.
The organizations receiving the Community Achievement Award are Hillside Islamic Center, Shelter Rock Islamic Center, Jamaica Muslim Center, Bangladesh Society, Long Island Muslim Society, Al Falah Foundation, MAS Brooklyn, Islamic Center of Long Island, Masjid At-Taqwa, Masjid Al Aman, Bangladesh Muslim Center Jami Masjid, Jamaica Friends Society, MUNA Center of Jamaica, Astoria Islamic Center, Masjid Darul Quran, Masjid Dar Ad-Dawah, Masjid Muhammadi, Masjid Faizan Aisha, Masjid Omar Bin Abdul Aziz, Upper West Chester Muslim Society, and Hudson Valley Muslim Society.
It is worth mentioning that the Zakat Foundation of America is a non-profit organization located in Chicago. Since 2001, the organization has been working on humanitarian assistance and poverty alleviation in 41 countries across Asia, Africa, and Latin America.