Mamdani Introduces Bill to Stop New York State Charities from Funding Illegal Israeli Settlements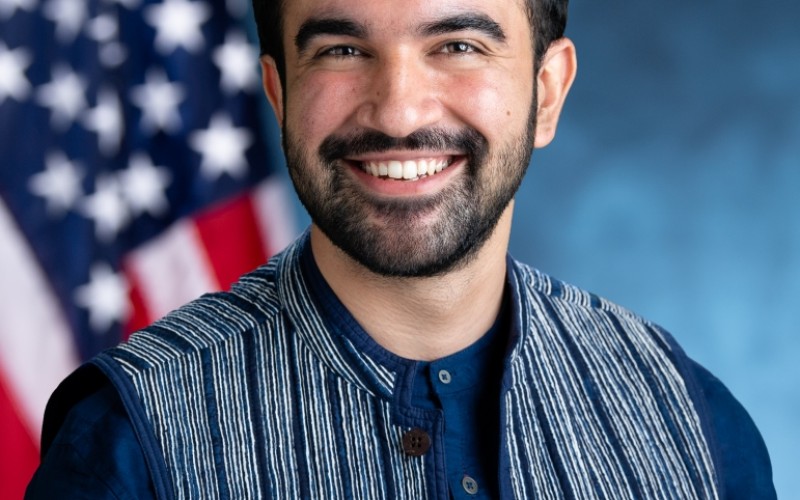 ALBANY, NY – Amid an escalation in settler violence encouraged by Israel's right-wing government, Assembly Member Zohran K. Mamdani introduced crucial legislation (A6943) to cease New York State's complicity in violations of international human rights laws in occupied Palestine. The first of its kind in the U.S., the bill prohibits New York-based organizations with charitable status from funding illegal Israeli settlement activities that violently expel Palestinians from their generational homes and land.
"Charities registered in New York State currently send more than $60 million dollars a year in tax-deductible donations to aid and abet Israeli Settlements. This is done in our name as New Yorkers and on our dime. This legislation puts an end to that," said Assembly Member Zohran Mamdani.
"Subsidizing violence and activities outlawed by the Geneva Convention is not charitable giving. It's past time for New York to catch up to international law."
Tax-exempt nonprofits registered in New York send tens of millions of dollars to activities sustaining and expanding Israeli settlements on stolen Palestinian land in the occupied West Bank. An organization registered in New York, the Central Fund of Israel (CFI), is one of the most significant sources of non-governmental support for Israeli settlements, sending almost $50 million annually to Israel and its illegal settlements.
The current Israeli government prioritizes seizing Palestinian land and has intensified settler violence. In March, hundreds of settlers rampaged through the West Bank, setting houses, shops, and farmland on fire. In the first three months of 2023, the Israeli government forced 400 Palestinians from their homes to expand the settlements in flagrant violation of international law,
Many settlers rely on funding funneled through organizations in New York, which use their status as charities to attract tax-deductible donations. The legislation clarifies that support for illegal settlement activity is not eligible for charitable status and allows the Attorney General to fine such organizations a sum of no less than $1 million. It would also empower Palestinians harmed by settler violence that is funded by New York-based charities to sue them in New York State courts.
By calling for an end to subsidizing war crimes like illegal Israeli settlements, this legislation reflects New Yorkers' commitment to freedom and justice for all and directs enforcement priorities.
"For as long as I can remember Israeli settlers and soldiers have been attacking my community in Masafer Yatta, a region in Palestine home to hundreds of families like mine. They brutally beat us, destroy our property, steal our water and resources, and make our lives miserable so they can more easily take over our land. Palestinians like me just want to live normal and free lives, but Israeli settlers and soldiers––funded in part by U.S. charities––are committing war crimes against us daily. I know that most New Yorkers don't want to subsidize settlements, and I hope legislators will work quickly to end this so Palestinians can be closer to freedom," said Basel Adra, Palestinian activist and journalist from Masafer Yatta.
"Aiding and abetting war crimes is not charitable, period. This bill goes a long way toward ensuring that New York is not inadvertently subsidizing war crimes, but rather creating paths for accountability," said Vince Warren, Executive Director of the Center for Constitutional Rights, a Not on Our Dime Campaign member.