82 Muslim elected in the U.S. midterm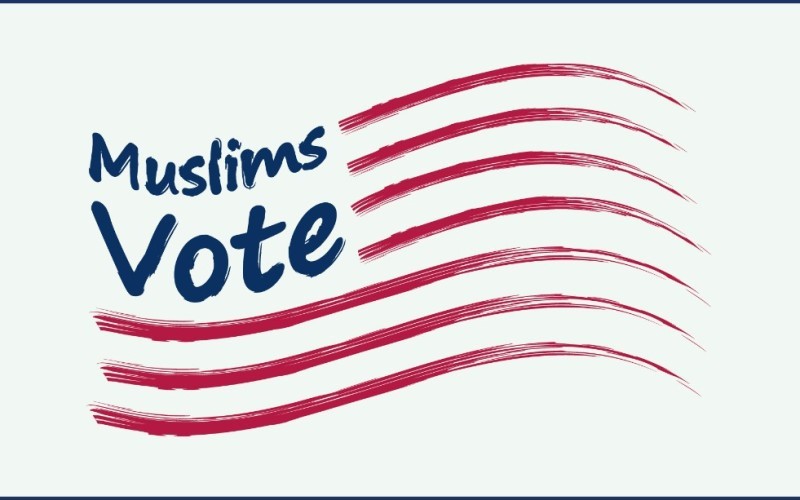 (WASHINGTON, D.C., 11/9/22) – Jetpac Resource Center and the Council on American-Islamic Relations (CAIR) today released a final count of 82 local, state legislative, statewide, judicial, and federal American Muslim electoral victories in yesterday's midterm election.
The 82 elected last night is the highest since Jetpac and CAIR started tracking the electoral progress of American Muslims – 71, the previous high-water mark was set in 2020.
[NOTE: This update follows last night's CAIR and Jetpac Resource Center preliminary announcement of Muslim electoral victories.]
The Muslim organizations tracked the general election results of a record breaking 146 American Muslim candidates running for local, state and federal office, including 51 state legislative candidates running in 23 states.
Last month, CAIR and Jetpac released the first national directory of local, state and federal elected Muslim officials and judges.
In a statement, CAIR National Executive Director Nihad Awad said:
"Yesterday's historic string of record-breaking American Muslim electoral victories is a testament to our community's ongoing rise in American politics and the trust our neighbors have placed in us to represent them and fight for their interests.
"We are witnessing the next step in the American Muslim community's political transformation from marginalized voices that were sidelined, or worse, to decision makers. These newly-elected officials are building upon the success of our community's decades-long investment in civic engagement, voter registration and running for office.
"We call on all American Muslim elected leaders to draw inspiration from their Islamic faith and work for the best possible future of all Americans."
In a statement, Jetpac Resource Center Executive Director Mohammed Missouri said:
"I'm inspired by the historic wins we are seeing in local and state elections across the country. It shows that the Muslim community is building solid infrastructure for sustained electoral success. Policy decisions on education, housing, climate, and civil rights are shaped by state legislatures and it is critical that our voice is represented in the policymaking process."
CAIR and Jetpac Resource Center noted that a growing number of Islamic community centers and mosques that opened their doors as polling stations for voters to cast their ballots, including the Muslim Association of Virginia's Dar Alnoor Islamic Community Center in Prince William County.
Minnesota Attorney General Keith Ellison, the first and only Muslim elected to a statewide position, won reelection, and so too did members of Congress Ilhan Omar (D-MN), Rashida Tlaib (D-MI), and Andre Carson (D-IN).
21 incumbent state legislators who were up for reelection won decidedly and will notably be joined by 16 history-making Muslim candidates to increase the total number of Muslim state lawmakers nationwide to 43.
Democrats Mana Abdi, Deqa Dhalac, and Ambureen Rana are the first Muslims elected to the Maine State Legislature, all to State House seats. Illinois elected their first Muslim state legislators in Abdelnasser Rashid and Nabeela Syed who will serve in the Illinois House of Representatives. Ohio Democrats Munira Abdullahi and Ismail Mohamed will become the first Muslims to serve in the state legislature, while Salman Bhojani and Suleman Lalani are the first Muslims elected to the Texas Legislature.
In Georgia, Nabilah Islam is the first Muslim woman elected to the State Senate and Ruwa Romman the first woman elected to the state's House of Representatives. Farooq Mughal also won a state house seat – with incumbent State Senator Sheikh Rahman winning reelection, Georgia will have the second highest number of Muslim state legislators in the country, second to Minnesota who elected their first Muslim woman to the State Senate in Zaynab Mohamed. Samakab Hussein also won a state representative seat, giving Minnesota a total of 5 elected state legislators.
In Michigan, Alabas Farhat won his race for state representative to double the state's tally, while Tarik Khan successfully ran for the Pennsylvania House of Representatives to give the state 3 state legislators.
CLICK HERE FOR A FULL LIST OF CONFIRMED 82 MUSLIM VICTORS IN LOCAL, STATE, JUDICIAL, AND FEDERAL RACES.
Jetpac Resource Center is a non-profit committed to increase Muslim representation in U.S. government and politics.
CAIR is America's largest Muslim civil liberties and advocacy organization. Its mission is to enhance understanding of Islam, protect civil rights, promote justice, and empower American Muslims.
La misión de CAIR es proteger las libertades civiles, mejorar la comprensión del Islam, promover la justicia, y empoderar a los musulmanes en los Estados Unidos.
In a statement, CAIR National Executive Director Nihad Awad said:

"Yesterday's historic string of record-breaking American Muslim electoral victories is a testament to our community's ongoing rise in American politics and the trust our neighbors have placed in us to represent them and fight for their interests.

"We are witnessing the next step in the American Muslim community's political transformation from marginalized voices that were sidelined, or worse, to decision makers. These newly-elected officials are building upon the success of our community's decades-long investment in civic engagement, voter registration and running for office.

"We call on all American Muslim elected leaders to draw inspiration from their Islamic faith and work for the best possible future of all Americans."

In a statement, Jetpac Resource Center Executive Director Mohammed Missouri said:

"I'm inspired by the historic wins we are seeing in local and state elections across the country. It shows that the Muslim community is building solid infrastructure for sustained electoral success. Policy decisions on education, housing, climate, and civil rights are shaped by state legislatures and it is critical that our voice is represented in the policymaking process."