NABIC's 33rd Annual Convention Promises Inspiration, Education, and Goodness for All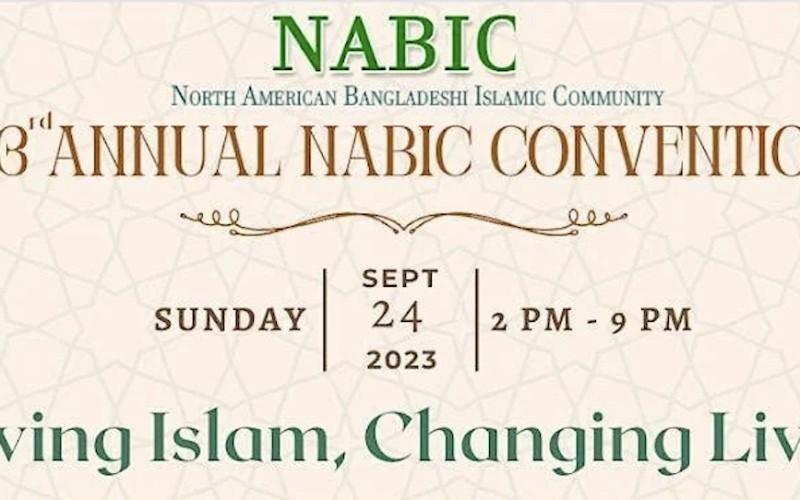 The North American Bangladeshi Islamic Community (NABIC) is set to host its highly anticipated 33rd Annual Convention on Sunday, September 24, 2023, at St. John's University Queens Campus, located at 8000 Utopia Parkway, Queens, NY 11439. This year's convention promises to be an unforgettable event, filled with meaningful discussions, inspiring speakers, and opportunities to contribute to the betterment of society.
For over three decades, NABIC has remained committed to serving both the communities in Bangladesh and North America. Through tireless dedication and unwavering determination, NABIC has achieved remarkable milestones, including the establishment of NABIC Humanity Centers, schools, hospitals, and the provision of vital aid during times of calamity.
The highlight of this year's convention is the fundraising banquet, scheduled to begin at 6 PM. This event is not only an opportunity to raise crucial funds but also a chance for attendees to come together in support of NABIC's noble mission. By joining hands with NABIC, attendees will play a vital role in bringing goodness to our societies.
The convention has been meticulously designed to cater to a diverse audience, featuring engaging sessions for both adults and youth alike. Among the various programs, special attention has been given to the youth, with sessions focused on mental health and leadership. For young adults, there will be a matrimonial session, offering a unique platform for those seeking companionship.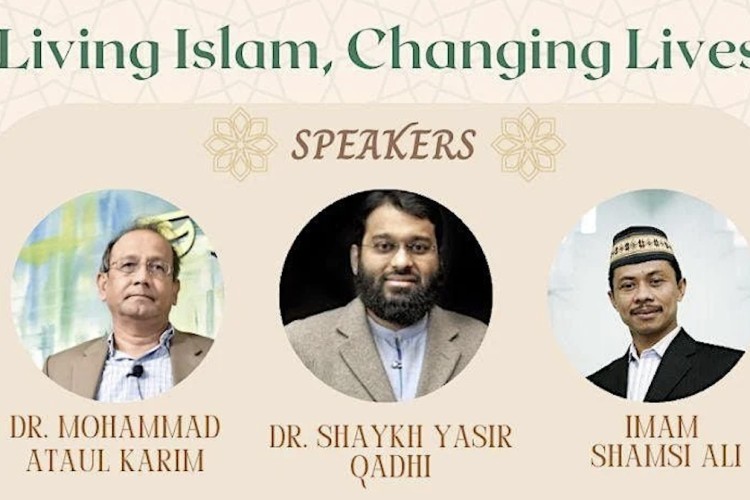 Renowned speakers from across the world will grace the convention stage, sharing their wisdom and insights. Distinguished figures such as Shaykh Dr. Yasir Qadhi, Dr. Mohammad Ataul Karim, Imam Shamsi Ali, Naziat Hassan-Ali, and many more NABIC speakers are set to participate, ensuring a wealth of knowledge and inspiration for all attendees.
To learn more about the convention and register for this extraordinary event, visit the official website at www.nabic.org/convention-2023. Your participation is essential in making a positive impact on our communities and contributing to the continued success of NABIC.
Don't miss out on this opportunity to be part of a momentous occasion that promises to inspire, educate, and foster goodness within our society. NABIC's 33rd Annual Convention awaits your presence, and together, we can make a difference. We look forward to having you join us!