Mostafa Faisal Parvez elected as IIFSO Secretary General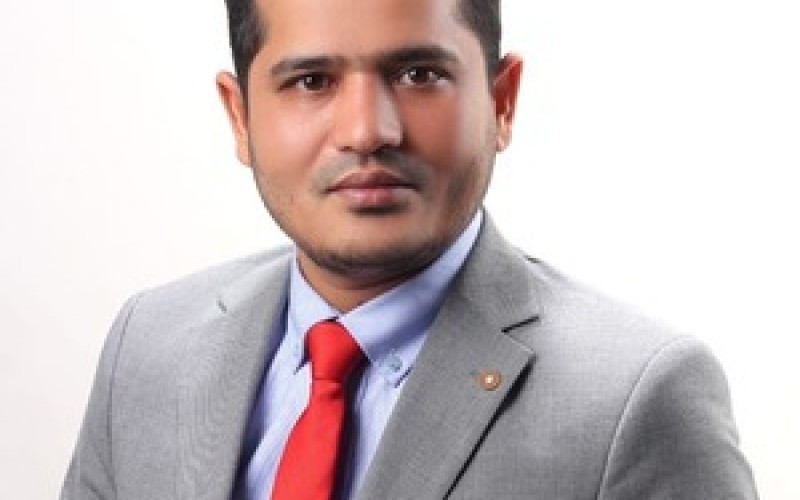 The General Assembly of the International Islamic Federation of Student Organizations (IIFSO) was convened on April 29th and April 30th, 2023, in Istanbul, Turkey. A pivotal agenda item of the Assembly was the election of the new Secretary-General of the IIFSO.
Following due regulations, Dr. Mostafa Faisal Parvez (Bangladesh) was elected to the position, effective May 1st, 2023, for an initial term of three years. The election results were announced immediately after the conclusion of the second session of the Assembly. Dr. Faisal was the Director of the Asian Region of IIFSO in 2019. He is currently the president of the Asian Youth Association and coordinator of the International Division of the Yeni Dunya Vakfi, a renowned civil society NGO in Turkey.
He received his Ph.D. on "International Refugee Crisis and Rohingya Problem" from the Department of Public Administration and Political Science, Gazi University in Ankara, Turkey.
The General Assembly focused on essential topics during its recent meeting; in particular, the attendees engaged in productive discussions around the issue of Islamophobia, exploring its underlying causes, manifestations, and potential solutions. The panels also encompassed the role of youth and students in combating this phenomenon worldwide.
The Assembly also emphasized the importance of cultivating strong and effective teams of young people and students who can advance the aims of our organization.
Throughout the event, guests and attendees shared their valuable perspectives on the current state of student and youth activism worldwide and strategies for enhancing it, given the challenges we face.
Furthermore, the General Assembly reviewed the ongoing developments in Sudan regarding internal conflicts and tensions. IIFSO firmly emphasizes that the optimal approach to resolving these crises is through constructive and inclusive dialogue that prioritizes the well-being of the Sudanese people above the narrow interests of conflicting factions. The organization affirmed the necessity of empowering the Sudanese people to select their leaders through a democratic process that ensures the integrity and fairness of elections.
IIFSO stresses the importance of limiting foreign interventions in Sudan's internal affairs. Such interventions further complicate the domestic situation, as witnessed in several other countries during the past decade. While we support any sincere effort to defuse the crisis, we emphasize that foreign intervention aimed at funding specific parties is unacceptable and will only exacerbate the situation.
The IIFSO asks Allah Almighty to end the bloodshed of our brothers in Sudan and unite their words and hearts toward what is righteous and beneficial for their country.
Moreover, the panelists of the discussion session also mentioned the situation in Tunisia. They asked for the immediate release of Rachid Ghanushi, the most accepted Muslim leader worldwide.