Bangladesh Election Authority Announces Schedule Amid Rising Political Tensions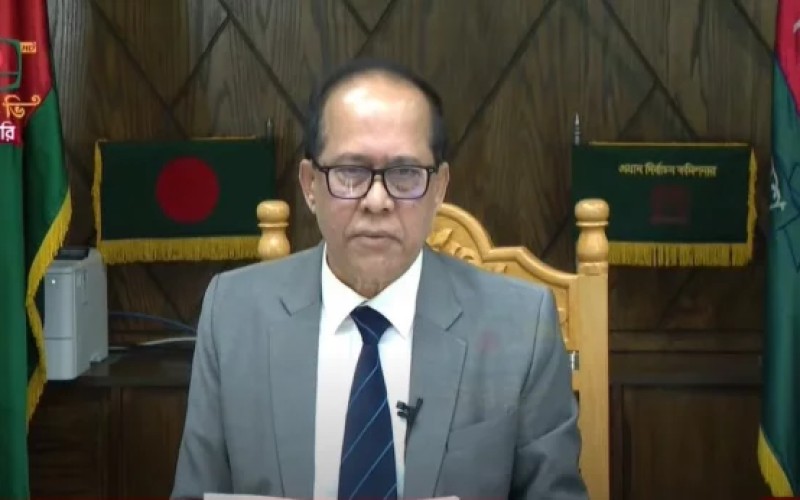 The Chief Election Commissioner of Bangladesh, Kazi Habibul Awal, has officially declared the schedule for the upcoming national parliamentary elections in a live televised address from the Election Commission's office. This announcement, made on Tuesday night, has heightened existing political tensions, with concerns that the declaration, without addressing opposition demands, may exacerbate the situation.
According to Awal, the 12th national parliamentary election is set for January 7, 2024, covering 300 constituencies across the country. Key dates in the schedule include the last date for nomination paper submission on November 30, scrutiny of nomination papers from December 1 to 4, appeals against the Returning Officers' decisions from December 6 to 15, the withdrawal of candidature until December 17, and the allocation of symbols on December 18.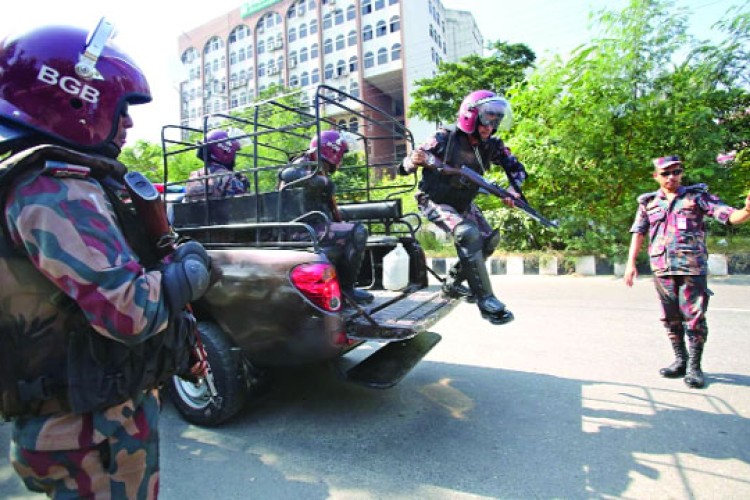 Awal confirmed the finalization of 66 Returning Officers and 592 Assistant Returning Officers for the electoral process. However, the opposition parties, led by Bangladesh Nationalist Party (BNP), have long contested the legitimacy of elections under the current administration, claiming that a free, fair, and credible election is unattainable.
Several political parties, including Bangladesh Jamaat-e Islami, Islami Andolan Bangladesh, Gono Odhikar Parishad, and Amar Bangladesh Party (AB Party), have been advocating for a neutral and nonpartisan election-time government. The opposition, recalling the contentious 2014 polls, has expressed concerns over the lack of fairness in the electoral process.
The political landscape has further deteriorated due to the violent clashes on October 28, 2023, in Dhaka between the police and BNP activists. The Human Rights Watch reported at least 11 casualties and hundreds injured during the events, leading to a series of arbitrary detentions and reported human rights abuses against opposition leaders and activists.
International bodies, including the United Nations, have expressed deep concern over the escalation of political violence, mass arrests, and the use of excessive force. The recent announcement of the election schedule without addressing opposition demands raises fears of heightened political unrest leading up to the elections.
Despite international calls for dialogue, the ruling Awami League, led by Obaidul Quader, rejects the possibility of political dialogue with opposition parties to resolve the deadlock. The government's reluctance to engage in dialogue, coupled with economic challenges, has intensified the ongoing crisis, with the population experiencing rising commodity prices and increased suffering.
In his televised speech, Chief Election Commissioner Awal did not address irregularities from previous elections, reinforcing opposition skepticism about the fairness of the upcoming polls. He emphasized the constitutional obligation to hold elections within 90 days before the completion of the parliament's tenure, urging people to resist vote rigging and other electoral malpractices.
As the country moves closer to the January 2024 elections, it is apparent that Bangladesh is heading towards a significant political conflict. International efforts to facilitate political dialogues between the ruling and opposition blocs may face challenges given the recent election schedule announcement by the election authorities, contributing to an increasingly uncontrollable situation.