Turkey's Earth Quake
Zakat Foundation of America is on the ground in Turkey & Syria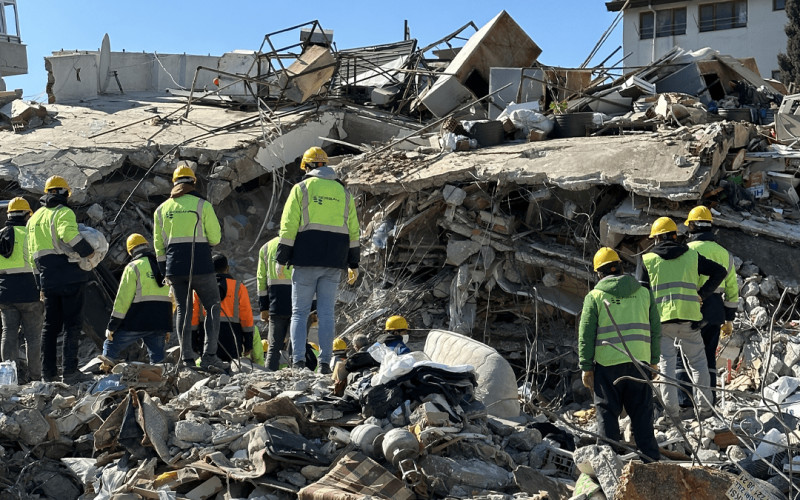 News had just broken of the catastrophe in Turkiye and Syria around the time Zakat Foundation of America's founder and executive director, Halil Demir, got a call from his sister in Gaziantep, Turkiye.
She told him how frightened the 7.8 earthquake left her and their family. That was Sunday night. By Monday night, he was on a flight to Turkiye so he could be on the front lines, helping where he can, and assessing the situation so the nonprofit could help in more deliberate and concrete ways.
Zakat Foundation of America has been working in Turkiye since the nonprofit was founded in 2001, and its work in Syria predates the civil war — though the war necessitated increased efforts. In both countries, Zakat Foundation of America is providing emergency relief, including daily distributions of food, medical supplies, hygiene kits, tents and mats.
The earthquakes in Turkiye and Syria have killed more than 21,000. The death toll is still rising as search-and-rescue teams uncover more bodies in the process of saving more lives. Though Zakat Foundation of America's office in Turkiye has been damaged, its team is on the ground, alongside their executive director, providing as much relief and hope as they can. In addition to this emergency, short-term response, Zakat Foundation of America is committed to remaining in Turkiye and Syria to help rebuild long-term.
The cold winter weather and crumbled infrastructure are multiplying the catastrophe's impact.