Isarel-Gaza War
Mayor Adams Condemns Pro-Palestinian Rally, CAIR-NY Denounces Remarks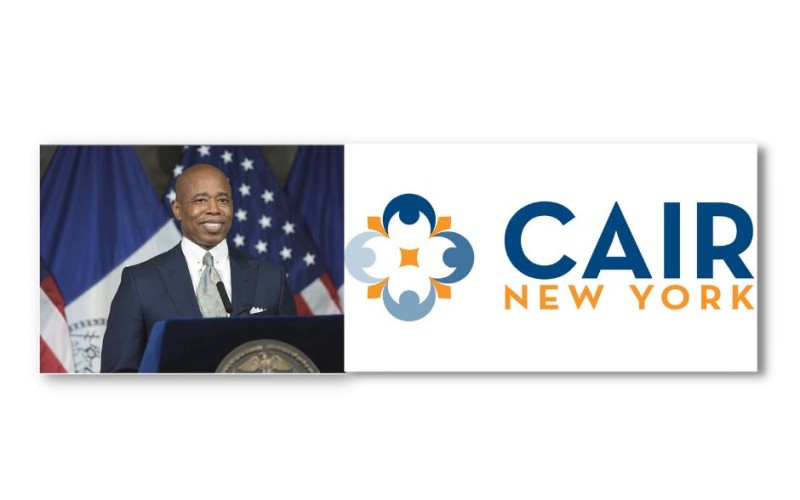 The New York Chapter of the Council on American-Islamic Relations (CAIR-NY) today denounced the blanket condemnation made by New York City Mayor Eric Adams against a pro-Palestinian rally that took place in Times Square yesterday.
On Sunday, Mayor Adams responded to the rally with a tweet, stating that the protestors were "spreading hatred" and that he found it "deeply troubling this group of extremists express support for terrorism."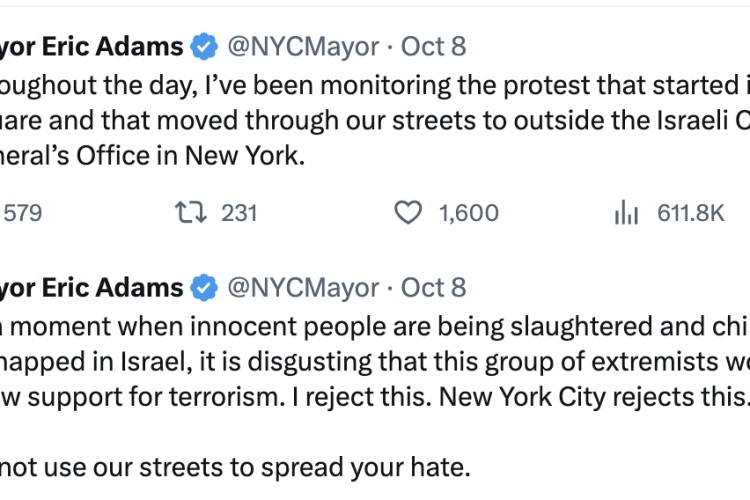 In a statement, CAIR-NY Executive Director Afaf Nasher said:
"Mayor Adams abuses his authority by referring to New Yorkers participating in the interfaith and intersectional demonstration in solidarity for Palestinian self-determination, protection and sovereignty as 'extremists' and 'terrorists.'
"Not only does Mayor Adams' reckless rhetoric cater to a one-sided agenda, but blatantly undermines the constitutional right of all Americans to protest and engage in free speech. Mayor Adams' irresponsible response and name-calling fuels Islamophobic rhetoric.
"With this verbal intimidation, Mayor Adams threatens demonstrators, promotes division and hatred, and calls for potential violence towards those who uplift the voices of the colonized and oppressed populations."
CAIR-NY called on Mayor Adams to apologize to the pro-Palestinian protestors and to retract his statements. The organization also urged the public to stand up against Islamophobia and all forms of bigotry.