Kashmir Diaspora Coalition strongly condemns NIA's Action against Yasin Malik's life sentence to death row.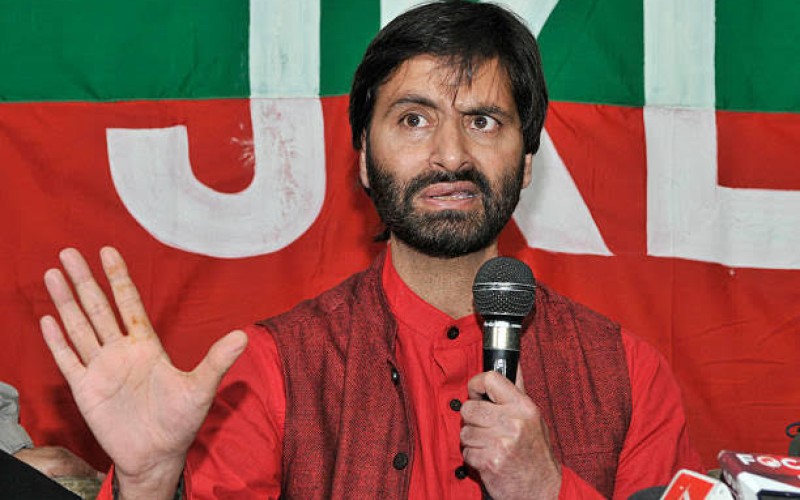 The members of the KDC board express deep concerns over the politically motivated developments on Muhammad Yasin Malik's illegal incarceration in Tihar jail. NIA has approached the Delhi High Court seeking to convert life imprisonment into the death penalty for a concocted 'terror-funding' case. Yasin Malik, one of Kashmir's most fearless, influential, and revered leaders, Chairman of the Jammu and Kashmir Liberation Front, has spent most of his life resisting Indian state violence, torture, and multiple jail sentences under what have been called India's 'Lawless Laws' by human rights defenders. Mr. Malik has traveled to India, Pakistan, the EU, and the US, meeting with leaders of all political and ideological persuasions in search of a peaceful settlement to the Kashmir conflict after he renounced armed resistance. He sought and got assurance from influential political personalities from New Delhi, Islamabad, and the United States supporting his commitment to non-violent resistance to end the conflict.
Members of the Coalition (KDC) reported that NIA in Indian-Occupied Kashmir is increasingly trying to legitimize its brutal suppression of any form of resistance to the occupation of Kashmir. With the brazen custodial murders of Syed Ali Geelani and Asraf Sahrai, two prominent resistance leaders, India continues to silence any resistance to its illegal occupation of Kashmir by murdering yet another political leader/prisoner. What is concerning is the exponential rise in political elimination in occupied Kashmir. Other jailed political leaders such as Masrat Alam, Asiya Andrabi, Qasim Faktoo, Shabir Shah, Nahida Nasreen, and many others, including members of the civil society, journalists, and civilians, including children, are languishing in inhumane conditions in jails across India under the draconian neo-colonial laws, such as Unlawful Activities Prevention Act (UAPA) and Public Safety Act (PSA) without due process and fair judicial trials.
India's judiciary has a history of bending to the establishment's intent rather than following its legal obligations. The case of Afzal Guru's hanging in 2013 is an example where the chief justice of the highest court stated that his hanging was rushed "to satisfy the collective conscience" of its people. It was even worse—It was rushed last minute for political reasons. Thus, considering this woeful scenario, the international community, including human rights organizations and the United Nations, must rise to the occasion, dissuade India from committing this gross injustice, and demand Mr. Malik's immediate dismissal from the trial and release from prison.