Uyghurs Demand Xi Jinping's Arrest After Putin ICC Warrant
Genocide + over 880,500 Uyghur children forcibly separated from families and sent to indoctrination camps by Xi Jinping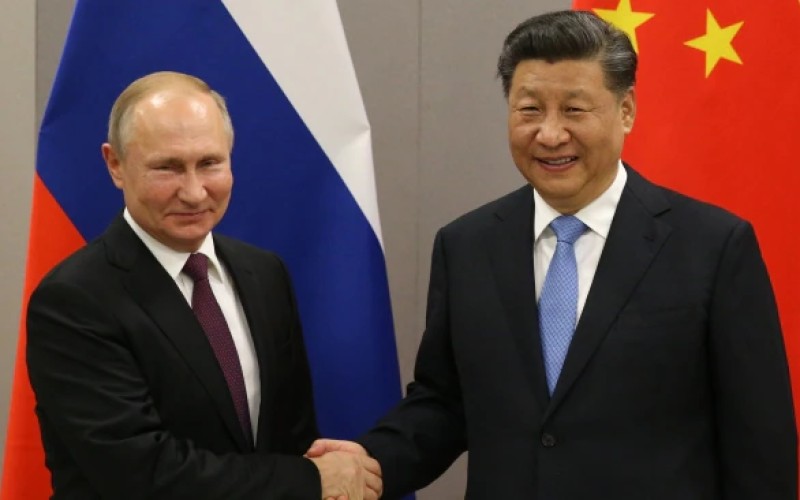 WASHINGTON: March 20, 2023 - Russian President Vladimir Putin is meeting with Chinese President Xi Jinping in Moscow today.
Xi will be the first world leader to shake Putin's hand since the International Criminal Court (ICC) issued an arrest warrant for the Russian leader on Friday over the deportation of Ukrainian children to Russia since the start of the war.
The East Turkistan Government in Exile and the East Turkistan National Movement are requesting that the ICC accept their July 2020 complaint and issue an arrest warrant for Xi Jinping for genocide and other crimes against humanity committed against Uyghur and other Turkic peoples in East Turkistan ("Xinjiang").
"We call on the International Criminal Court to act and hold Chinese leader Xi Jinping accountable for the ongoing genocide and crimes against humanity against Uyghurs and other Turkic peoples," said Prime Minister Salih Hudayar of the East Turkistan Government in Exile." The International Criminal Court must uphold justice and fulfill its commitment to 'Never Again' by investigating the ongoing genocide and arresting Xi Jinping for his direct role in this Holocaust-like genocide in the 21st century."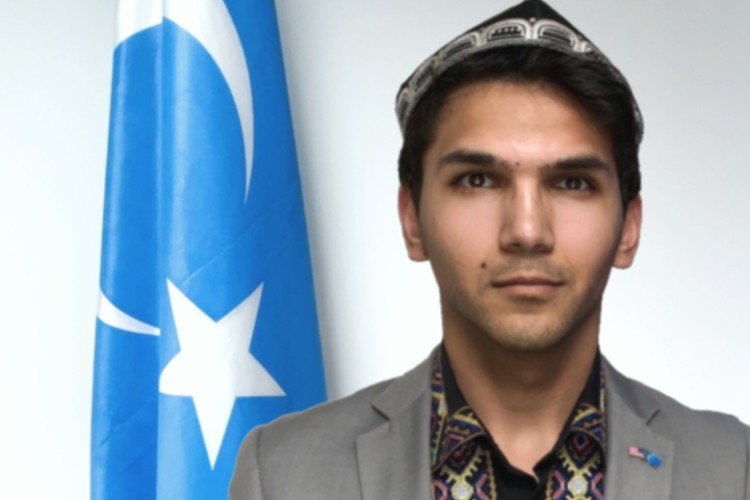 In 2014, Chinese President Xi Jinping gave secret directives, (the New York Times reported in 2019), instructing the Chinese government and the Chinese communist Party to show "absolutely no mercy" and target Uyghurs, Kazakhs, Kyrgyz, and other Turkic peoples with the "organs of dictatorship."
Xi's directives have resulted in an extensive ongoing campaign of mass internment, forced labor, forced sterilization, and forced family separation against Turkic ethnic groups in East Turkistan, which has been officially designated as genocide by the U.S. government and the Parliaments of nearly a dozen western nations since 2021.
In June 2021, lawyers representing the ETGE and ETNM submitted additional evidence to the ICC that the Chinese Government is implementing a policy of rounding up Uyghur and other ethnically Turkic people from outside China, including ICC member States such as neighboring Tajikistan, and forcefully deporting them back to East Turkistan ("Xinjiang"), where they are subjected to genocidal acts and crimes against humanity. The new evidence highlighted that upwards of 3,000 Uyghurs had been forcibly deported from Tajikistan with an additional 4,000 from Kyrgyzstan.
In addition to the mass interment of over 3 million Uyghurs, Kazakhs, and other Turkic peoples, over 880,500 Uyghur and other Turkic children have been forcibly separated from their families and put into state-run interment camps for indoctrination, which is officially described as "boarding schools and orphanages."
In September 2022, the United Nations released a report stating China is committing "grave human rights violations" against Uyghurs and other Turkic peoples which "may constitute international crimes, in particular crimes against humanity."