Secretary Blinken Interview With George Stephanopoulos of ABC Good Morning America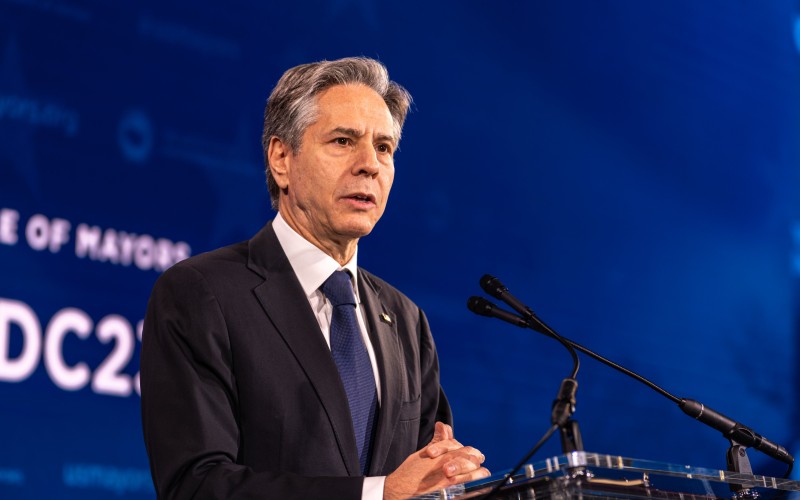 Secretary of State Antony Blinken told "Good Morning America" anchor George Stephanopoulos in a new interview that President Biden feels strongly that we have an obligation, both China and the United States, to manage the relationship responsibly. And this visit was about really trying to do that, to re-establish some lines of communication at senior levels of our government. Here the detail interview
QUESTION: Secretary Blinken joins us now from London. Good morning, Mr. Secretary. Thank you for joining us. Last month, President Biden predicted a thaw in U.S.-China relations. Does your visit with President Xi mark the beginning of that?
SECRETARY BLINKEN: Well, I think, George, what it marks is the beginning, I hope, of putting a little bit more stability back into the relationship. President Biden feels strongly that we have an obligation, both China and the United States, to manage the relationship responsibly. And this visit was about really trying to do that, to re-establish some lines of communication at senior levels of our government – to be able to talk about the real differences that we have on a number of issues, and also to see if there are areas where we can find ways to cooperate when it's in our mutual interest and also benefits other countries around the world.
QUESTION: President Xi said there were new agreements on specific issues. What are these new agreements?
SECRETARY BLINKEN: Well, we're working on a number of things, but – and I don't want to get ahead of them, because we have groups that will come together to try and explore progress on issues. But we had good, candid, very detailed conversations on both areas where we have profound differences but also areas where we might cooperate – for example, on fentanyl, which, as you know, is the number-one killer of Americans aged 18 to 49. A big part of the problem is the chemical precursors that go into fentanyl being manufactured in China, sent over to Mexico, turned into fentanyl, come into the country, and kill a lot of Americans. So, we're talking about forming a working group to be able to cooperate on that.
There a number of other areas that I don't want to get ahead of. But we also, of course, have profound differences, and a big part of this is making sure that we're managing them responsibly so that the competition that we're in does not veer into conflict. So, we had lengthy exchanges, for example, about Taiwan. We also talked a lot about Russia's aggression against Ukraine, and the role that China could play – positive role that it could play in hopefully, at some point, bringing this conflict to an end.
QUESTION: I want to – I want to ask you about Ukraine. Has China assured the United States that they will not be providing lethal aid to Russia to help them in their aggression against Ukraine?
SECRETARY BLINKEN: George, it's given that – the assurance to us, but not just to us – to a number of other countries around the world who have expressed concerns about that. And they've said they have not, and they will not. Now, one of the other challenges is – and I pointed this out to my Chinese interlocutors – is that there are Chinese companies, distinct from the government, that are providing assistance to Russia for use in Ukraine. And we have asked them to be very vigilant about that.
QUESTION: And what does this lead to in the future? Do you believe that this is going to lead to a face-to-face meeting between President Biden and President Xi in the coming months?
SECRETARY BLINKEN: George, this is really a process. I think what you're going to see in the weeks ahead, the months ahead is more senior-level contact, more senior-level engagement – some of my colleagues from the administration going over to China, Chinese officials coming over to the United States. In fact, I invited my counterpart, the Foreign Minister Qin Gang, to come to Washington. He agreed, so we'll set that up in the coming time.
But at the end of the day, there's not really a substitute for this leader-to-leader engagement between President Biden and President Xi. So, my expectation is we'll see that in the months to come. It's really important that they continue to have these conversations. President Biden has known President Xi for many years. When they were both vice president, they spent a lot of time together during the Obama administration. And so, this is an existing relationship, but it's important that they have direct contact.